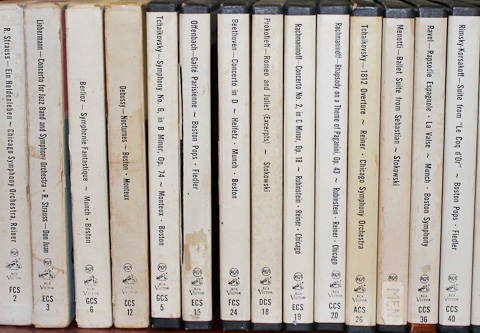 A new page was added to the the Discography today. It's dedicated to the original RCA pre-recorded 2-track stereo open reel tapes. At least 50 79 such tapes were released (If there are more, please let us know!).
Check out the 2-Track Stereo Tapes page now!
Thanks to Chris Hite of Clarion Records
for the photos, and thanks to Michael Kaplan and the ReelToReel Yahoo Group for the list.
P.S. Although the early Munch/BSO Symphonie Fantastique wasn't released by RCA as part of the original Living Stereo LPs, they did release it on 2-track stereo tape shortly after it was recorded in the '50s (see it here). At a retail price of $18.95 — roughly $150 in today's dollars — there probably weren't a whole lot sold!